Hi everyone!
In today's tutorial I'll take you through the step by step process of creating a stencil starting from an image of Bruce Lee.
If you have chosen a color image, go on Color —> Desaturation to make it black and white.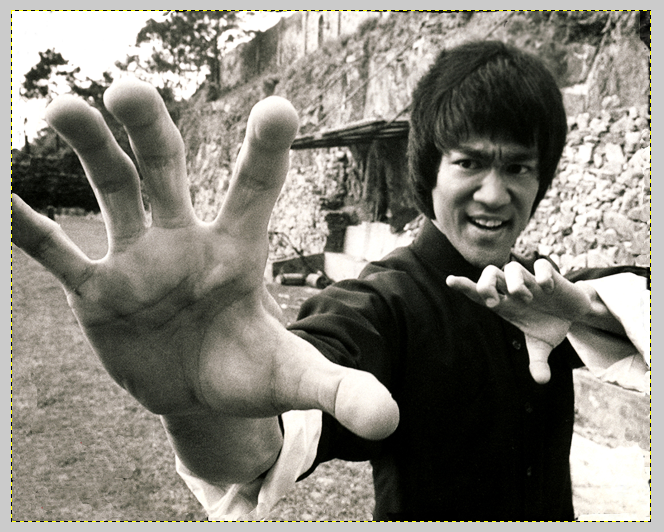 Then block out the image with lasso tool (you can find this magic wand in toolbar).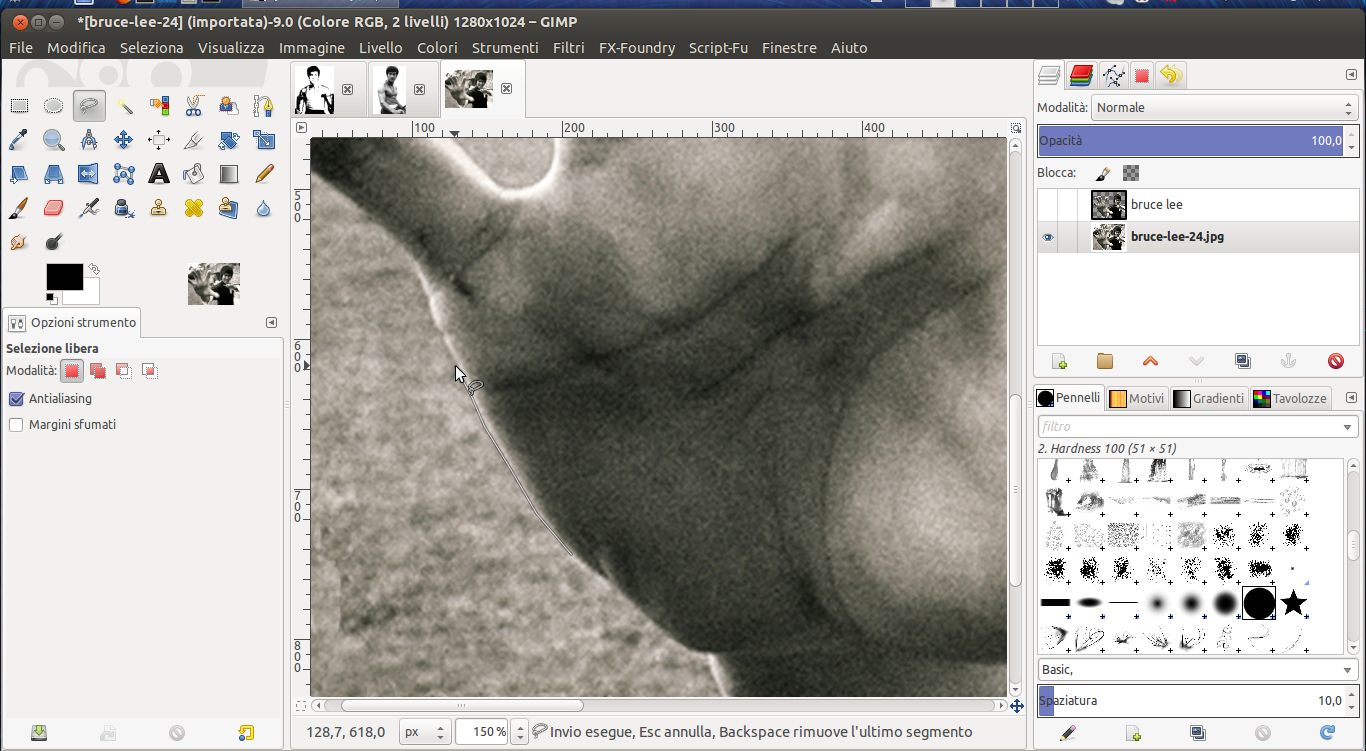 You will obtain a stencil of Bruce Lee (in this case) bacause the background doesn't matter.
First method
Click on colors—>threshold, a window will open where you can regulate the amount of black and white. Regulate only the value on the left, in order to keep the background white.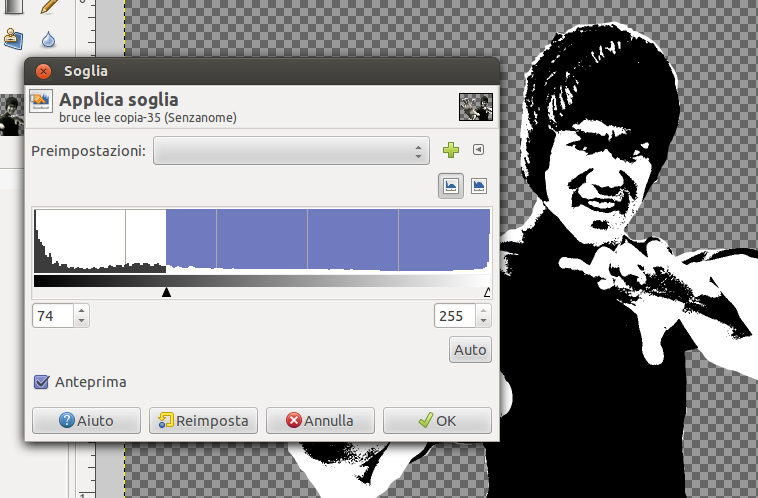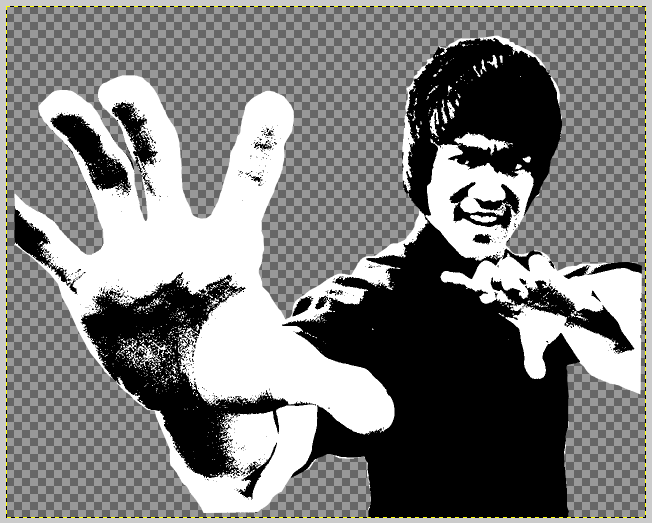 Second method
The second method consists of coloring the blackground black: modify also the second value from colors—>threshold. This is the outcome: