What is G'mic?
G'MIC is one of the best Gimp plugin of the world. It offers a large number of pre – defined image filters and effect ready to be tried, and you can add your own custom filters too!
Firstly, download G'MIC plugin here. (If the version of Windows on your computer is 64 – bit, you can download the 32 – bit versiona G'MIC anyway, it will work perfectly)
Once you have downloaded it, double – click to install the plugin. During the process, it should automatically find the folder in which install G'MIC.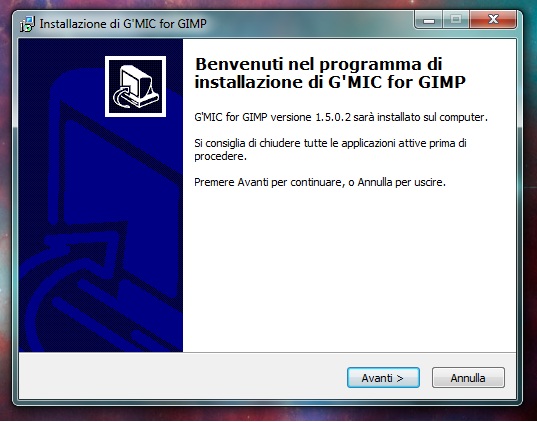 Now open up Gimp and click on Filters—>G'MIC, a window containing all the effects of the plugin will open.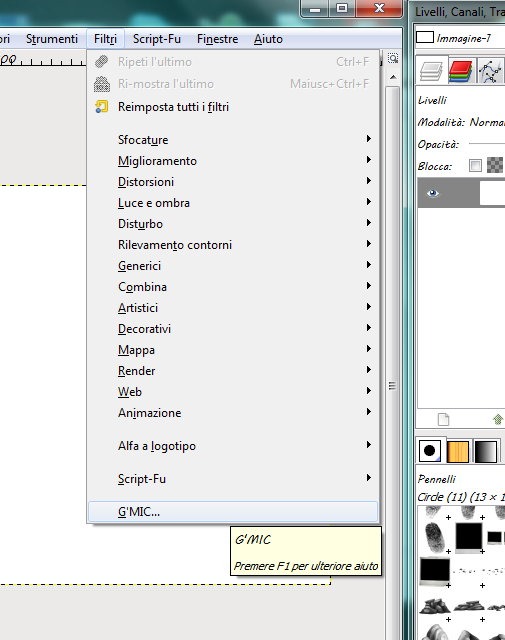 Be careful: the folder in which G'MIC will be installed should be already included in Gimp, if not click on Modify—>Preferences—>Folders—>Plugin and select the folder. (For a more detailed explanation, check this tutorial).