Hi guys! Today I've made a tutorial about the most frightening party of the whole year: Halloween! amici di Gimp!
Before starting, you need to download the materials:
– Skull
– Sweatshirt
– Armor
– Font
– Splattern brushes
First, open up the hooded  man image: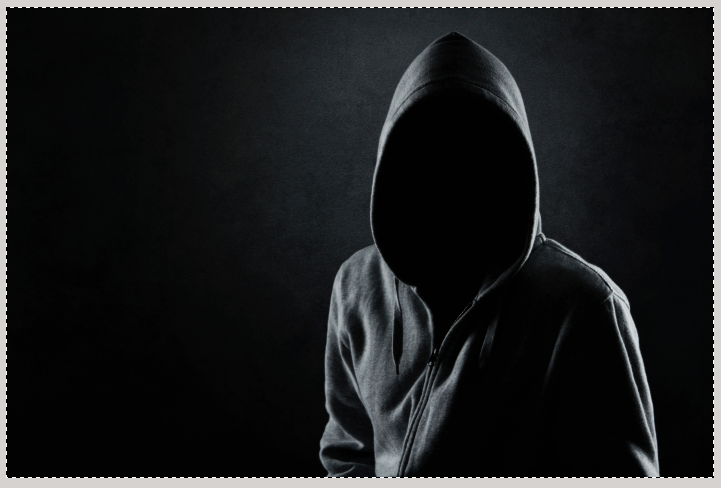 Create a new layer, under the skull image, and fill it with black color. Then add a layer mask to the hooded man layer.

Remove the outline of the image with brush tool and the layer mask: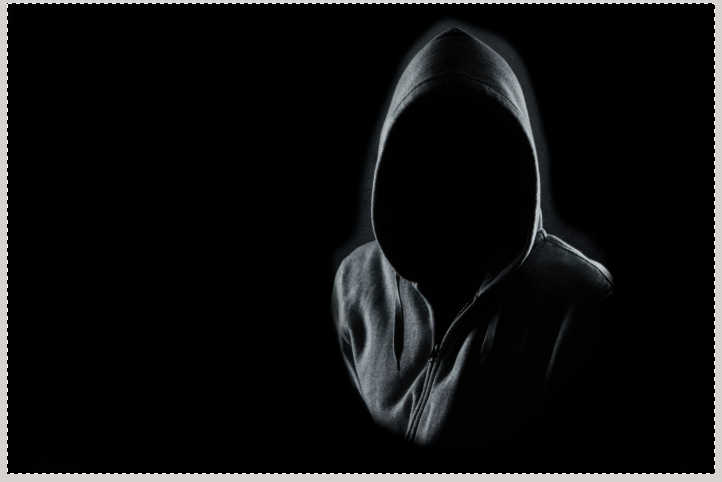 Open the skull image clicking on File—> Open as layers. If the image is too big, you can resize it in order to get a result similar to my one below: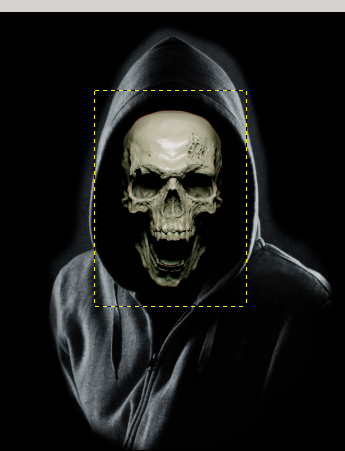 Right – click —> Add a layer mask, select brush tool with black color and opacity = 20 to color and soften the outline on the layer mask.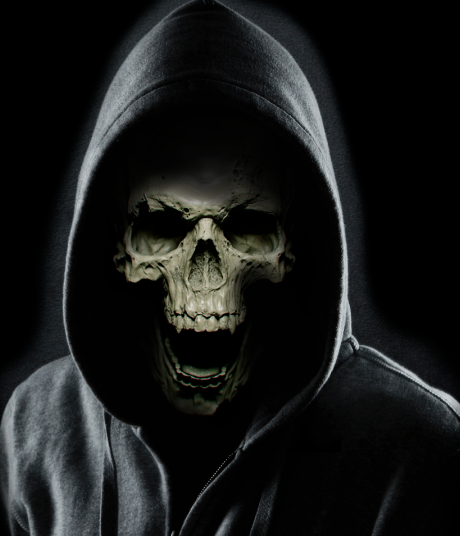 Using the same type of brush, soften the sweatshirt image too.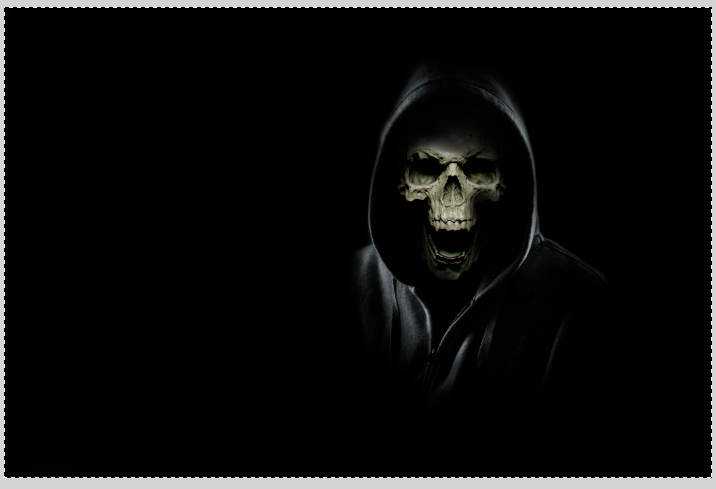 Now open the armor image, resize it with resize tool and tilt it slightly with rotation tool.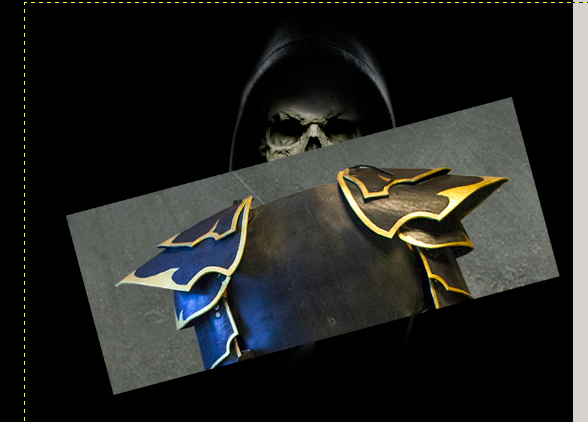 Duplicate the image and hide one of them. Add a layer mask and delete everything apart from the pauldron. You should get this: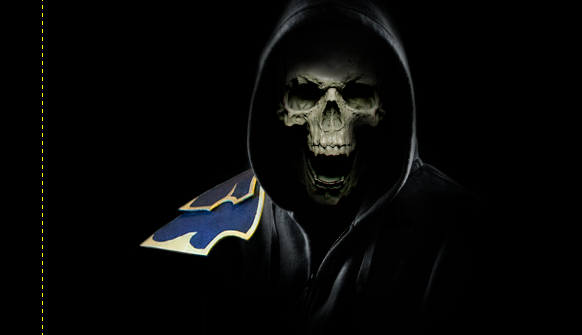 Repeat the same process for the other pauldron. The you can adjust inclination of the two shoulders  separately.
Select brush tool and set black color and opacity to 20 to  soften the pauldrons outline, the most blurred parts will be the hems.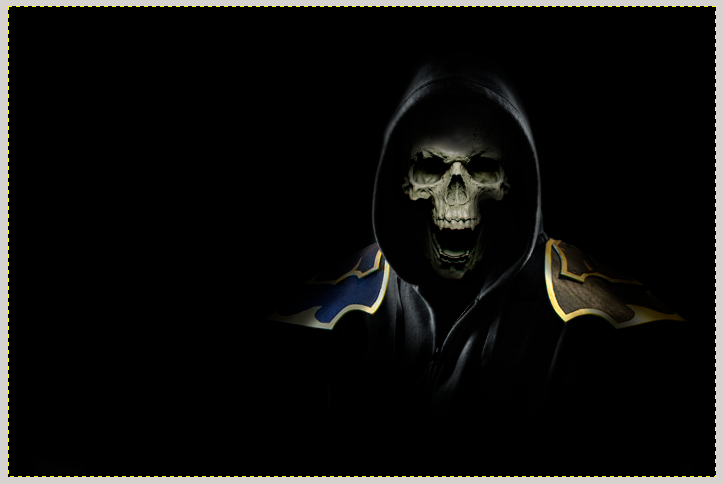 Right – click on the upper layer and click on new from visible (it will create a new layer with your current image); keepimg the image active, click on Filters—> G'mic—> Artistic—> Cubism (If you don't know what G'mic is or you have not installed  it yet, you can check this linux or windows guide).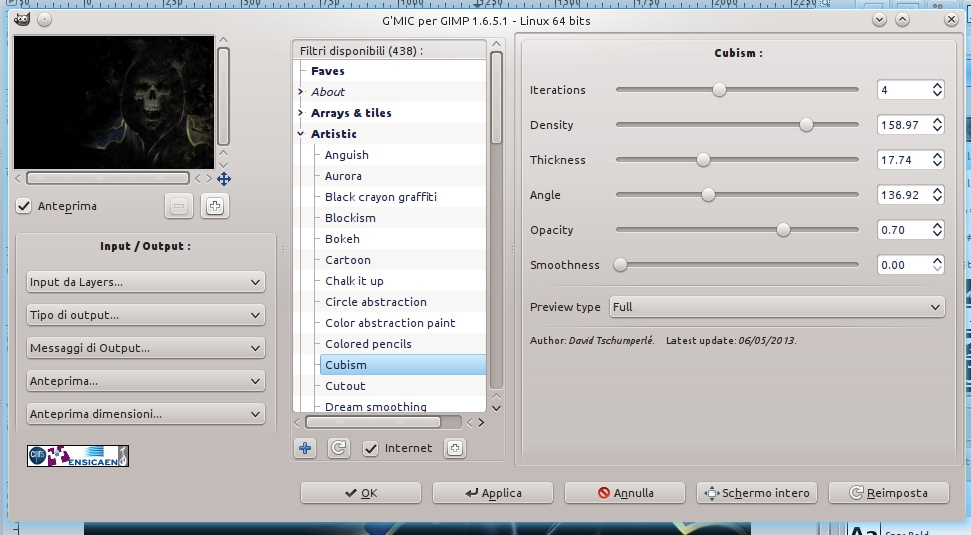 This is the result if you have set the same paremeters as me: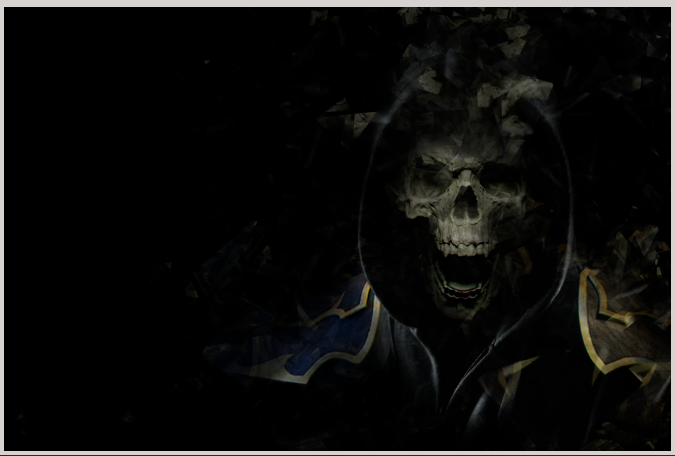 Add a layer mask, and soften the contours of cubism effect using brush tool with opacity  = 30, once you have finished, set opacity to 60.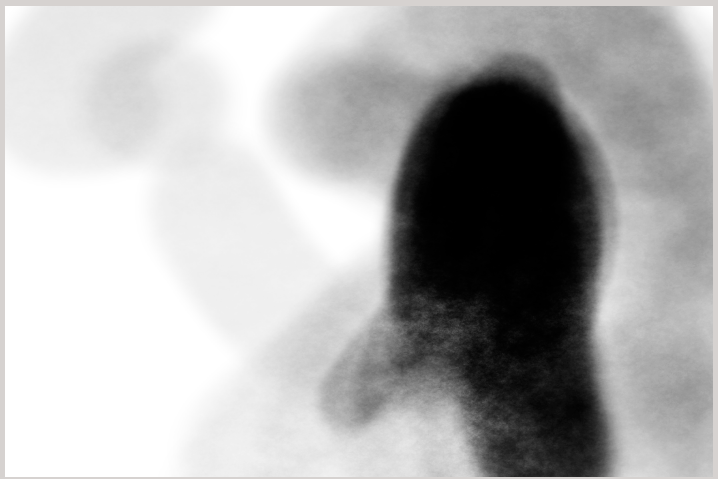 The result will be almost imperceptible, as you can see in the image below: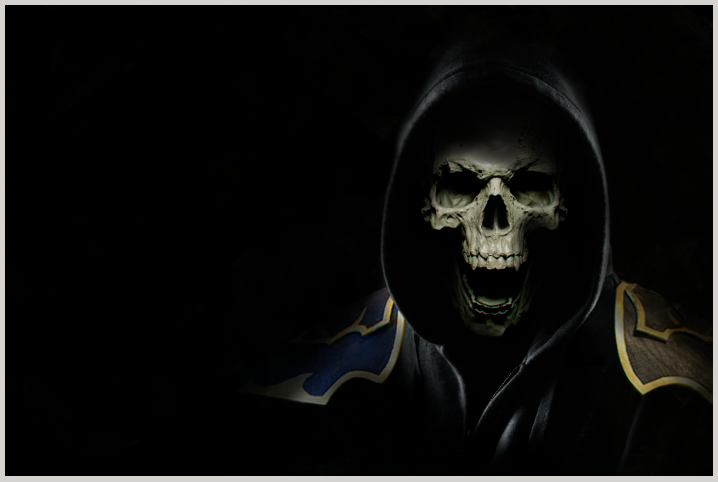 Write "Happy Halloween" in white color using the font downloaded at the beginning of this tutorial.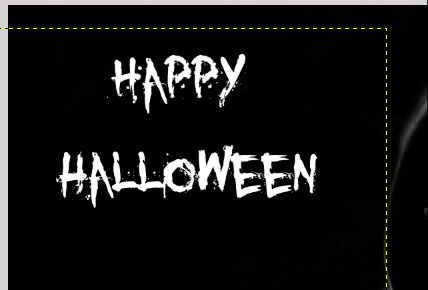 Rotate the words with rotation tool.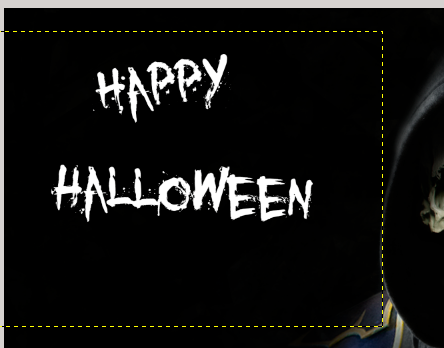 It just needs some blood spots on the writing!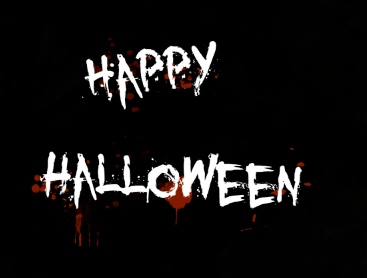 This  will be the final outcome: